The specialist mortgage advisers at Simply Adverse can help you find an IVA mortgage
Access to a range of IVA mortgage lenders
Previous or current IVAs
IVA mortgage advice from 5-star rated brokers
Mortgages with adverse credit
Regulated by the Financial Conduct Authority
Take our straightforward Quiz to discover whether you might qualify for an IVA mortgage. It's quick & there's no credit check.
The specialist mortgage advisers at Simply Adverse can help you find an IVA mortgage
Access to a range of IVA mortgage lenders
IVA mortgage advice from 5-star rated brokers
Mortgages with adverse credit
Regulated by the Financial Conduct Authority
Take our straightforward Quiz to discover whether you might qualify for an IVA mortgage. It's quick & there's no credit check.
Our Comprehensive Range Of Bad Credit Mortgage Services
IVA Mortgage Experts – Can You Get A Mortgage With An IVA – Call Our IVA Mortgage Brokers | Simply Adverse
If you've entered into an Individual Voluntary Arrangement (IVA) with your creditors, you're hopefully feeling a little more positive about your financial future. You may even be thinking about buying a new home and wonder 'how will an IVA affect getting a mortgage?' While it could be trickier to get a mortgage will you are in an IVA it may be possible.

At Simply Adverse we have a team of professional mortgage brokers who specialise in finding mortgages for applicants with all kinds of credit issues. We have access to a range of mortgage lenders, including mortgage lenders who accept IVAs. Speaking to us can help you navigate your way through your application and maximise your success as you try to obtain a mortgage.
Why Choose Simply Adverse For Your IVA Mortgage?
| | |
| --- | --- |
| | Our speciality is working with mortgage applicants with a poor credit score. We understand the impact that an IVA can have on your application, whether you're trying to get a mortgage after IVA completion or you're still in an IVA. Simply Adverse have day-to-day experience of sourcing mortgages for people like you. |
| | Simply Adverse has a team of professional adverse credit mortgage advisers, case managers and pre-underwriters who work together to deliver a straightforward process that takes the stress out of getting a mortgage with an IVA.  |
Stop wondering "does an IVA affect a mortgage application?" Instead contact the Simply Adverse team now and start your journey to a great deal. We won't charge you a penny upfront, and the deals we find could surprise you.
Got Mortgage Questions?
If you're not sure whether you are ready to speak to a mortgage broker yet, log onto our forum and take the first steps towards reaching your property goal.
Read Our Latest Mortgage With IVA Reviews…
Call 

01245 330163

 For A Free Quote
Lines Open: Mon-Fri 9am-10pm and Sat/Sun 9am-5pm. Alternatively request a call back at a time convenient to you.

It's quick & easy. No credit check.
What Is An IVA?
An IVA (Individual Voluntary Arrangement) is a formal and legally binding agreement made between you and your creditors. An IVA helps you to pay off your debts on a monthly basis, over a specified period, and, as it is approved by the court, your creditors have to stick to it.
You must set up an IVA through an insolvency practitioner. An insolvency practitioner will work out both how much you can afford to pay, and how long the IVA will run for. They will also contact your creditors to get their agreement to the IVA. For the IVA to start, at least 75% of your creditors will need to agree. However if this threshold is met the IVA will apply to all creditors, even those that disagreed.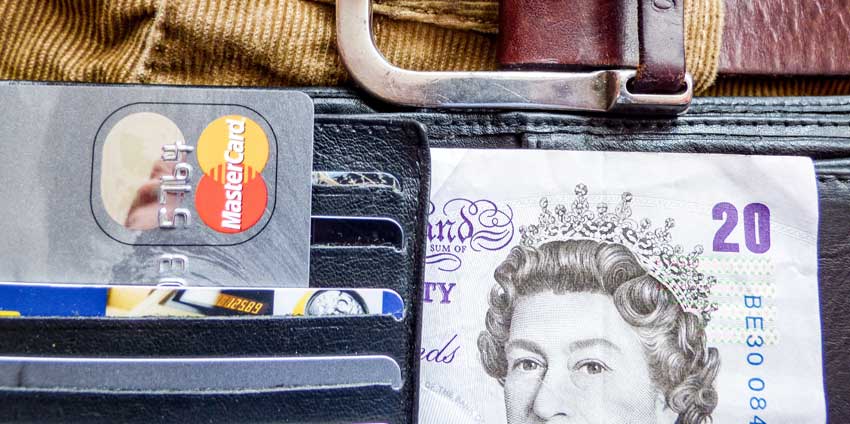 Fees are applied by your insolvency practitioner. There are generally 2 types of fees – a set up fee and a handling fee for each payment made – but these are usually added to your monthly payments. You shouldn't have to pay anything upfront.
If you are in Scotland, there is a similar system, known as Trust Deeds.
You can pay off a number of different types of debts via an IVA including personal loans, overdrafts, credit card debts and even money owed to HMRC. You won't however be able to use an IVA to pay off magistrate court fines, some types of car finance, student loans or child support/maintenance arrears. It is possible to include mortgage or rent arrears in an IVA but often creditors won't agree to this.
Getting A Mortgage With An IVA – IVA Mortgage FAQs
When you apply for a mortgage, lenders will take the health of your credit file into account to determine whether you can meet your mortgage repayments. If you have used an IVA to help you manage your debts, then this information will appear on any credit report and will therefore be taken into account by lenders. This may make finding a competitive mortgage deal more difficult, but whether you have completed your IVA, or are still in it, it doesn't mean it's impossible.
Try Our Quiz
With so much to consider it can be difficult to assess whether you are likely to be able to find a mortgage or remortgage or work out how much you may be able to borrow.
If you're not sure how likely you are to get a mortgage because of your credit history, then taking our quiz is a simple first step.
While it won't be able to tell you for certain how your previous IVA will affect your application success it can help you get a sense of where you stand. Once you've taken the quiz you can talk to one of the experts at Simply Adverse. We're available 7 days a week.
Call 

01245 330163

 For A Free Quote
Lines Open: Mon-Fri 9am-10pm and Sat/Sun 9am-5pm. Alternatively request a call back at a time convenient to you.

It's quick & easy. No credit check.
How Can Simply Adverse Help?
It's important that you speak to a mortgage adviser who has experience of handling applications for people who have or have had an IVA. At Simply Adverse our dedicated advisers will not only understand the barriers you may face, they will also have up-to-date knowledge about which lenders will be most likely to approve your application.
If you've come out of an IVA, or even if you are still in one, call us to discover how we can help
Leave the legwork to us
When you use Simply Adverse to support you with your mortgage application you get the benefit of a team of professionals all dedicated to taking the stress of applying for a mortgage away from you. We'll make sure that all your paperwork is in order, hunt out the most suitable lender and submit your application. If you don't believe how easy we can make it, take a look at our 5-star reviews

No upfront fees
When you come to Simply Adverse, you won't pay anything until a formal mortgage offer is in place. This gives you the freedom to walk away.

We work with a range of lenders
‍From high street to specialist, Simply Adverse are whole-of-market brokers who work with a broad spectrum of lenders . We're not tied to a panel, and so we can give you one of the widest choices out there.

Use our IVA Mortgage Quiz
Take some of the uncertainty out of looking for a mortgage after an IVA by taking our quiz. Discover more about your suitability for an IVA mortgage.  
Which Mortgage Lenders Does Simply Adverse Work With?
Choosing Simply Adverse as your IVA mortgage broker gives you access to a much greater number of lenders than you may find on the high street. When you have an adverse credit history this access to a range of lenders can help you find a deal when otherwise you may fail to.
As we are a whole of market mortgage broker we work with not only adverse credit friendly mortgage lenders, but also with niche lenders and high street lenders. Simply Adverse has access to broker only deals as well. The main mortgage lenders that we work with, are: –

Pepper

Aldermore

The Mortgage Lender

Kent Reliance

Bluestone Mortgages

Kensington

Masthaven

Precise Mortgages

For more information about the mortgage lenders that we work with at Simply Adverse, you can contact our expert advisers 7 days a week.
Simply Adverse: Experts In Mortgages After An IVA
If you're concerned about getting a mortgage with an IVA talk to the brokers at Simply Adverse. We're authorised and regulated by the Financial Conduct Authority, in addition to being fully Cemap qualified.
There's absolutely no reason to speak to anybody else.
Mortgage with IVA Interest Rates
Simply Adverse has compiled a selection of mortgage examples for anyone who has entered into an Individual Voluntary Arrangement (IVA). This will let you compare typical interest rates for mortgages with an IVA. Mortgages with an IVA are available from a range of lenders, the type of lender is outlined under each product..
The type of deal available to you depends on whether you are still in an IVA, how long you've been out of an IV and/or how much deposit you have available.