Top Bad Credit Mortgage Frequently Asked Questions
Applying for a mortgage can be a confusing experience at the best of times. If you have concerns about your credit record, it can be even more bewildering.

Here the team at Simply Adverse answer some of your most common bad mortgage questions.
‍
Your Adverse Mortgage FAQs
To find the answer to a question, please just click on a link below. To return to the list of question, just click the 'Back to questions' link below the answer.
A word about credit scores
You'll see us using the term 'credit score' in places. In reality no one has a single credit score, and lenders use a variety of methods during credit checking to determining your eligibility for a mortgage. However having access to your detailed credit report detail will give you a good appreciation of your overall credit profile.

Using this report, together with some additional, critical details from you, an experienced adverse adviser like those we have at Simply Adverse will quickly be able to determine your likely chances of getting a mortgage. A poor credit score doesn't rule you out of getting a mortgage; it just means you may be best served by speaking to a specialist mortgage adviser such as Simply Adverse.
Call 

01245 330163

 For A Free Quote
Lines Open: Mon-Fri 9am-10pm and Sat/Sun 9am-5pm. Alternatively request a call back at a time convenient to you.

It's quick & easy. No credit check.
Got Mortgage Questions?
If you're not sure whether you are ready to speak to a mortgage broker yet, log onto our forum and take the first steps towards reaching your property goal.
Bad Credit Mortgage FAQ Answers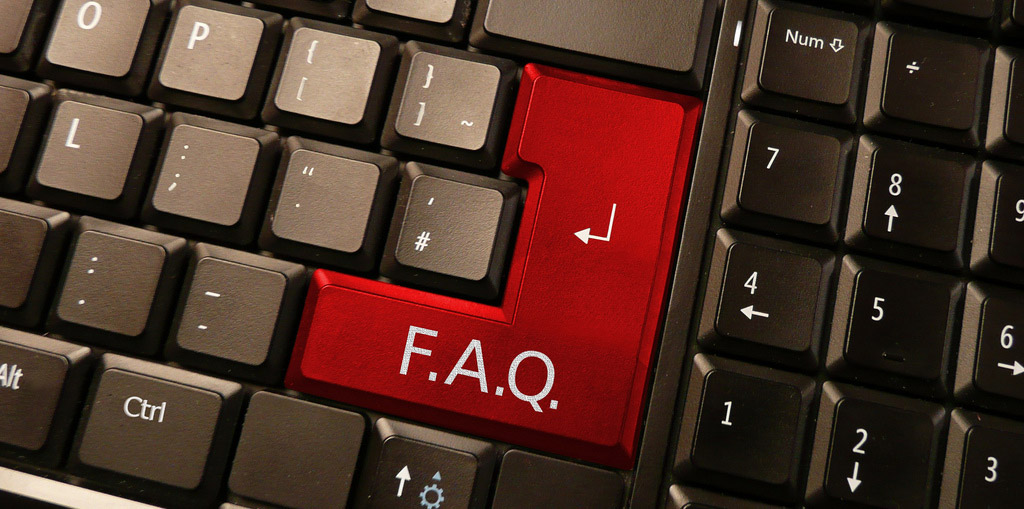 The short answer is yes, usually. It might take a bit longer but there are mortgage deals available for applicants with a poor credit history.
2. I have a good credit record, but my partner's is very poor. Can we get a joint mortgage?
Getting a joint mortgage allows you to apply for a higher amount, as both your incomes are included in calculating how much you can borrow. However, if your partner has a bad credit record, and you don't, you might think that this option isn't available to you. This isn't necessarily the case.
It's true that lenders will take both of your credit histories into account when deciding whether to lend to you but this is only one factor. However as different lenders use different calculations, your partner's credit report will have more impact with some than others. It's important that your broker has a sense of which will be most open to lending to someone in your position. And remember if you are making a joint purchase the likelihood is that you will be able to put down a bigger deposit.
3. My credit history is quite bad, but my partner's is good. If we get a joint mortgage will it affect their credit score? Would they be better getting a mortgage on their own?
Obtaining a joint mortgage or having joint financial links won't necessarily affect your credit score but your credit score will have implications on joint mortgage applications.
The first thing we urge clients to do is to be 100% transparent with their partners regarding their historic credit activity. This puts you in the best place to tackle any tough decisions together.
Regarding whether the application should be a joint one, every lender treats this differently, but most specialist lenders will want any application to be a joint application.
It's also worth understanding that if you are purchasing a property with someone else and need a mortgage, this will need to be a joint mortgage application in order for the property to be jointly owned.
We often get asked if we can leave one partner off an application due to their credit score, but to include their income as part of the affordability calculation. Clearly this is not possible.
4. My ex-partner had a poor credit score. Will I be able to get a mortgage?
The first thing to clarify is whether you had a financial connection. A 'financial connection' is only formed if you do any of the following
* Have a joint account (with an overdraft)
* Make a joint credit application (even if you're not accepted)
* Have, or are, acting as a guarantor on a loan
* Have a joint loan or mortgage
If you aren't sure whether you have a financial connection, your credit report will generally tell you. Even if you do have a financial connection with an ex-partner this will only have an effect if there were joint credit commitments that were not well maintained. This might marginally reduce an automated credit score, although it shouldn't have a bearing on a current decision.
Again, an experienced mortgage broker or mortgage adviser will know how to handle this.
5. I've missed some payments on my current mortgage but I'm up-to-date now. Will I be able to remortgage or get a buy to let mortgage?
Missing mortgage payments have one of the biggest negative impacts on securing a mortgage, with some lenders turning down prospective borrowers who have otherwise good credit records largely because they have missed payments in the past. We advise that borrowers wait 6 months after the last missed payment before applying for another mortgage product.
However we have access to lenders who are less reluctant to provide a mortgage to people who have missed payments. The important thing for our brokers is to understand the specific payments were missed, how many were missed, and how much arrears there were.
Find out more about mortgages with defaults.
6. What will I pay for your services and when – Mortgage Advice?
This fee is for advice, research, recommendation and implementation (e.g. application, administration of arranging the loan). We will also be paid by commission from the lender.
Our broker fee is £1995 which is payable upon receipt of your mortgage offer. You may have the option to pay the broker fee upon completion for remortgage applications only, the broker fee for this would be £2495.
Our fee is only payable upon receipt of your mortgage offer, we do not charge any upfront fee for identification of any potential solutions.
7. My mortgage broker has asked to see my financial records. Will this show up on my credit records as a credit check?
While some brokers will undertake their own credit search, at Simply Adverse we believe that initially looking at your personal credit file will give a strong indicator of your likelihood of achieving a mortgage. Therefore no additional credit check will appear. At some point it will be necessary to credit search clients with lenders, however we always obtain implicit consent in order to do this.
8. I'm an ex-bankrupt. Is there a mortgage for me?
Yes, we have access to specialist lenders willing to lend to you, even if you've been made bankrupt. However, you will need to have been discharged at least a year ago and the maximum LTV is 85%. If you were discharged 4 or more years ago, you will have access to better deals and lower rates. Many of the lenders we use will want to understand the reason for bankruptcy though.
Find out more about mortgages after bankruptcy here.
9. I've finished paying off my IVA, can I get a mortgage?
As long as you settled your IVA we should be able to secure a mortgage for you. You will need a minimum 10% deposit, and if you have more than that more options and better deals will be available. In fact we can actually source mortgages even if you are in a current IVA, as long as the IVA will be completed before the mortgage is agreed.
10. I'm currently in an IVA. Can I remortgage to settle it?
We can actually source mortgages even if you are in a current IVA, as long as the IVA will be completed before the mortgage is agreed. The maximum loan to value (LTV) is currently 65%.
11. I've just been discharged from a debt relief order (DRO). Can I get a mortgage?
A debt relief order is a significant credit issue and most lenders will want a year to pass before you apply for a mortgage. For applications this soon after the discharge you'll need a 25% deposit, and even for later applications the deposit should be at least 15%. With an understandable reason for the DRO, together with good recent account conduct, there may be solutions out there.
12. If my credit score is really low, is it better to wait a bit before applying for a mortgage?
In an ideal world everyone could wait to build up their credit rating before applying for a mortgage. As we've seen above the longer you wait after something like bankruptcy, the better deals you get, and there is a minimum time that must elapse after some situations.
However, we don't live in an ideal world, and waiting could mean missing out on the house of your dreams, or property prices increasing. In addition, as we've mentioned elsewhere, lenders look at a number of factors when assessing whether to lend to you, not just your 'credit score'. We have access to a variety of lenders who aren't available on the high street meaning we should be able to find the best deal for you, even if you can't wait.
Learn how you can improve your credit score here.
13. How quickly can you help arrange my mortgage?
We are proud of our fast turnaround times. We can usually confirm solutions within 48 working hours of receiving an enquiry, assuming we have prompt receipt of a credit file.
Potentially you will receive a formal mortgage offer in less than 2 weeks, although for some lenders a more realistic timescale is between 4-6 weeks.
14. What size deposit will I need?
The size of deposit you will need depends on your individual circumstances.
You'll need at least a 5% deposit if your poor credit record is caused by things such as CCJs or defaults on credit card payments. For discharged IVAs the deposit amount is 10%, and for mortgages following bankruptcy you'll require a 15% deposit. Whatever your circumstances, the larger the deposit you can pull together, the greater the options open to you.
15. Do I need to find a property first before applying for a mortgage or can I apply for one based on my deposit and salary, get accepted 100% and then look for a property knowing it's a guarantee?
In our opinion it's best to get approved in principle before finding a property, although of course you may still be looking around. That way you know that it's possible for you to secure a mortgage in your circumstances. At Simply Adverse we often ask to see 3 months bank statements as this will gives us a better chance of assessing your eligibility, and save you looking for a new property if a mortgage is unlikely.
16. My partner and I have a joint mortgage, but I want to remortgage (or get a second charge mortgage) in my name only as they have credit issues. Is this possible?
There are only a couple of lenders that will allow this as an option. To even consider this we would suggest you obtain formal advice.
17. Does a 'bad credit mortgage' cost more?
In the past the answer to this question has generally been yes. However, often we can achieve high street mortgage terms for clients based upon our extensive experience. In addition, more and more lenders have entered the specialist market over the last 2 years. This inevitably makes the terms available more competitive.
As with all mortgage products, the options available will depend on your personal circumstances. Factors that will affect the products available include what adverse credit has been registered, when and the amount. Whatever your position, our brokers will find the most competitive product for your individual circumstances.
18. Can I get a mortgage with CCJs?
Yes. There are a growing number of lenders who are willing to provide mortgages to borrowers with CCJs, even when those CCJs are unsatisfied. Lenders will look at factors such as how many CCJs you have, what size of deposit you are able to raise and the amount of the CCJ. The most important factor though is generally how recently the CCJ was registered. If your CCJ was registered over 3 years ago then it's far simpler to get a mortgage than if it was registered more recently.
Discover more about mortgages with CCJs here.
19. Can I get a mortgage while on a Debt Management Plan (DMP)?
It may be difficult but it's not impossible. There are lenders in the market who will consider you for finance while on a DMP, and we have access them at Simply Adverse. Re-mortgaging will be easier than getting a mortgage for a new property, and for the latter you will need a substantial deposit, at least 15%. A specialist broker will be able to give you advice on your options.
Find out more about mortgages with a DMP here.
Call 

01245 330163

 For A Free Quote
Lines Open: Mon-Fri 9am-10pm and Sat/Sun 9am-5pm. Alternatively request a call back at a time convenient to you.

It's quick & easy. No credit check.
4.95

Stars - Based on

3116

User Reviews