Can I get a mortgage with bad credit?
We all want the security of owning our own home, but when you have a poor credit history it can seem like a dream that's out of reach.
However, it may not be true that you can't get a mortgage with bad credit.
The Simply Adverse bad credit mortgage guide is here to help you discover how to get a mortgage even with a bad credit score.
Your Guide to Getting a Mortgage with Bad Credit
It's probably worth starting by clarifying what we mean by 'bad' credit. As we mentioned above, we generally think of someone having 'bad' credit if they have negative credit information recorded against them. This can be caused by things such as having credit card accounts in arrears, missing mortgage payments, bankruptcy or County Court Judgements (CCJs). If you have an adverse credit history, you'll probably find that you are turned down for financial products such as loans, credit cards or mortgages. This is because you are seen as a risk to the lender.
A 'poor' credit score or 'bad' credit is a bit of a misleading term as different lenders will take different factors into account. However, requesting a copy of your credit report, which details your credit history and score, can help you, and a mortgage broker, understand your options, and which lenders may be the most suitable for you.
What Is A Bad Credit Mortgage?
A bad credit mortgage works in the same way as any other mortgage. However, as the borrower is seen as a greater risk to the mortgage lender it may have less favourable terms, possibly leading to higher repayments on your mortgage. For example, you will probably discover that the interest rates are higher than many of the mortgages offered by high street lenders.
You could also find that you are required to have a higher deposit than you will need for other mortgage products.
Having said that, as more specialist lenders enter the marketplace, a broker with experience in working in the adverse credit sector could be able to secure you a mortgage with terms not too dissimilar from 'standard' mortgages. A specialist bad credit mortgage broker can help you understand how to get a mortgage with a bad credit rating.
Call 

01245 330163

 For A Free Quote
Lines Open: Mon-Fri 9am-10pm and Sat/Sun 9am-5pm. Alternatively request a call back at a time convenient to you.

It's quick & easy. No credit check.
So, Can I Get A Mortgage Loan With 'Bad' Credit?
As with all financial products, the exact answer to can you get a mortgage with bad credit in the UK is 'that depends on your individual circumstances'. However, as we've already explained there are lenders who specialise in providing poor credit mortgages, so a poor credit history doesn't prevent you from getting a mortgage.
It's not only specialist adverse credit lenders who may be willing to give you a bad credit mortgage. Depending on your circumstances you may even find that a high street lender can provide the best bad credit mortgage for you. With a range of lenders in the market, whether you want to know everything from how to get a first time mortgage with bad credit to how to get a 2nd mortgage with bad credit, there is probably an answer for you.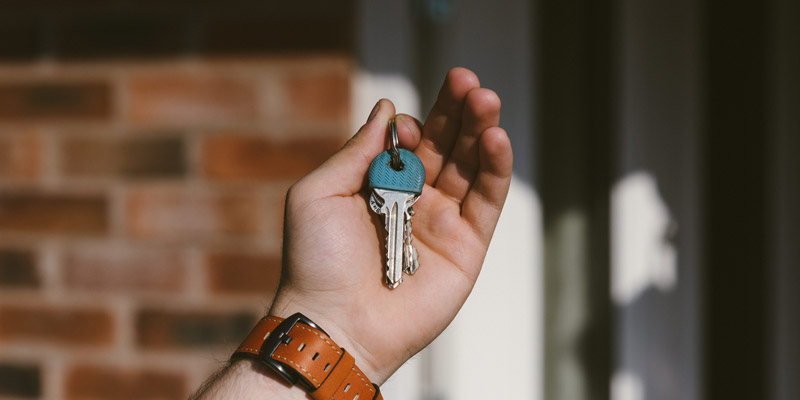 Who Should I Speak To If I Want To Find A 'Bad Credit' Mortgage?
When you decide to apply for a mortgage, a specialist mortgage broker like Simply Adverse has access to lenders who specialise in providing mortgages for people with poor credit histories. We've already mentioned that different lenders have different criteria, and take different factors into account. Specialist brokers have more in-depth knowledge of individual lenders' requirements, helping them determine who might be the most appropriate lender for your circumstances, leading to more successful mortgage applications.
This is also a fast-changing market, with criteria changing regularly. A broker working in this sector will have the most recent information regarding each lender's conditions.
A broker such as Simply Adverse, who is not tied to a particular lender or panel of lenders, will be able to offer you the widest range of mortgage products, including broker only bad credit mortgage deals. We work with everyone from high-street to specialist adverse lenders, helping to provide you with deals from the best bad credit lenders in the market.
What's The Simply Adverse Process?
When you contact Simply Adverse you will be allocated your own broker who will work with you to find the most competitive mortgage product for your circumstances. Our brokers know how to get a mortgage with a bad credit score. We don't charge any upfront fees, so there's nothing to pay yet.
We'll want to look at your credit report – you can check this yourself at CheckMyFile (30-day free trial, £14.99 a month thereafter, cancel any time) – and talk about the background to your adverse credit. As we don't conduct a credit check at this stage, this won't appear on your credit record. As we always stress, it's absolutely vital that you are completely upfront about both your current financial position and your financial history.
Once we've spoken to you and taken a good look at any documents you've provided, we'll recommend an appropriate mortgage. There will be a point when a credit search will be necessary, but we'll always get your permission before carrying it out.
I'm Not Sure If It's A Good Idea To Get A Mortgage If My Credit History Is Poor
Your credit history is just that. A 'history' of your past financial behaviour. There is no reason why this should dictate how you approach the future. In our experience, if you are considering a new mortgage, and have faced the reality of your previous bad credit, then you have probably addressed many of the problems that caused your issues. People move on, circumstances change, and there is no reason why you should be a prisoner of your past credit history.
If you have any concerns about your ability to manage a bad credit mortgage or are considering how to get a mortgage with really bad credit, speaking to a broker can help clarify your options.
Will I Always Need A Bad Credit Mortgage?
Only if you continue to have a poor credit history. Assuming you are accepted for a bad credit mortgage, keeping the payments on it up-to-date can help you improve your credit score. This means that in the future you may be able to move to 'standard' mortgage. Obviously, this will depend on at what point you choose to remortgage. When that time comes the brokers at Simply Adverse will be able to advise whether you would still need to consider a specialist adverse credit mortgage. If you don't, we can pass you over to our colleagues at Simply Lending Solutions. This means you won't have to explain your entire mortgage history to a new broker.
You can also improve your credit score by making sure you pay things like utility bills and credit card bills on time, and don't get into arrears.
4.95

Stars - Based on

3116

User Reviews
How To Get A Mortgage With Bad Credit: Our Top Tips
Use a specialist broker
Specialist brokers are used to dealing with people in your situation. They will have access to a wide range of adverse credit lenders, which will enable them to find the most appropriate product for your individual circumstances. This is a market that changes very quickly. A specialist broker will be up to speed with the differing criteria that lenders expect borrowers to fulfill.
Be honest
Don't try and hide anything from your broker. Being upfront about the causes of your bad credit history, and your current financial position will enable your broker to find you a deal you can afford. This will help reduce the risk of you falling into arrears, and further damaging your credit score.
Face your problems
Again, honesty is key. Be realistic about why you've had problems with credit in the past. Make sure you take a full look at your credit report, to really understand what mistakes you've made before, and how you can avoid them as you embark on applying for a new mortgage.
Try and build a larger deposit
Putting down a bigger deposit reduces the amount you need to borrow and can improve your chances of finding a suitable bad credit mortgage deal.
Start to repair your credit history
Use your new mortgage as a new start. One of the best ways to repair your credit history is to ensure that you keep up to date with your mortgage payments. If you've followed our advice up to this point, any mortgage you are accepted for should be serviceable by you.
Other steps you can take to repair your credit history are to close any credit accounts that you don't use, ensure that you're on the electoral roll and make sure that you pay all your bills on time. Checking your credit report regularly will let you see the progress you are making, as well as letting you check that all the information held on you is accurate and up-to-date.